AutoForward Text: Download, Install, and Set up Guide for Android Devices
AutoForward Text is an app that allows you to forward text messages from your Android device to email or other devices. Here are the steps to download, install, and set up the app:
1) Download
Downloading AutoForward Text is easy. Just head over to the download and install page and click the big blue DOWNLOAD button. Your phone will then download the latest version of the app and store it on your phone. Depending on your phone and browser, you will then be prompted to install the app on your phone. In Chrome, a small notification appears at the bottom of the screen, indicating that the download completed. Tap Open to start the installation process and wait for the next screen.
Download APK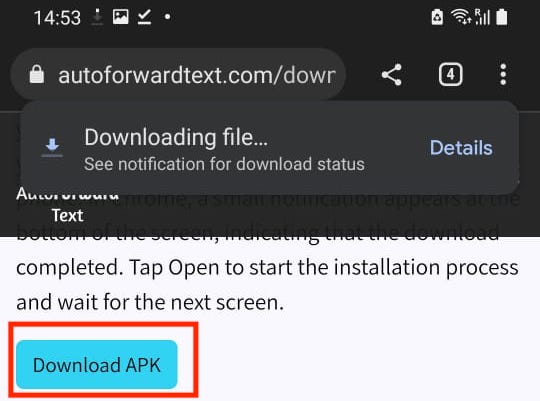 2) Install
The installation is very simple and only consists of a single page asking you if you really want to install the app. Confirm, by tapping INSTALL and wait for the process to complete. The installation process itself only takes a few seconds, after that the app is ready to go. Tap OPEN if you want to start the app.
3) Login
Upon signing up for a free trial, your account username and password will be sent to your email address. In case you did not receive it, you can click on the signup link to create one account immediately. Once you have your login credentials, simply enter them when prompted to log in to the AutoForward Text app.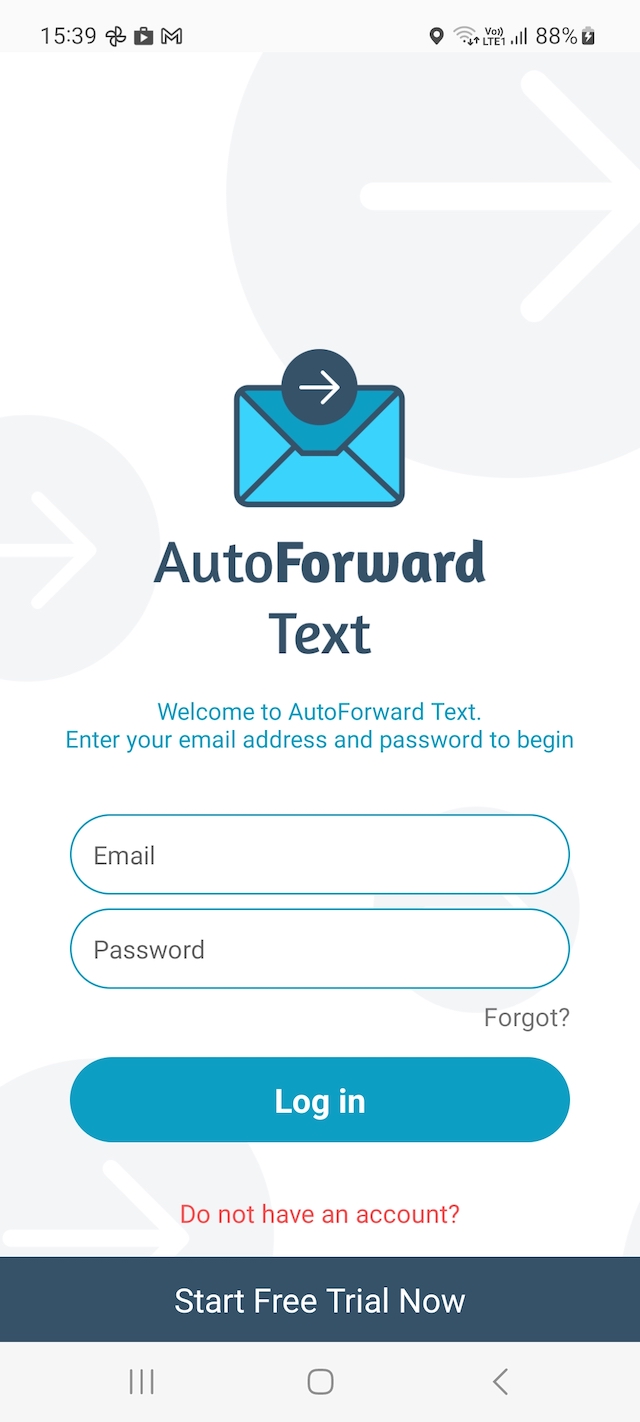 4) Set Up Permissions
The app needs permission to send and view SMS messages to properly function. When you first start the app, a dialog asking for those permissions pops up. Tap on each of the permission and then allow it!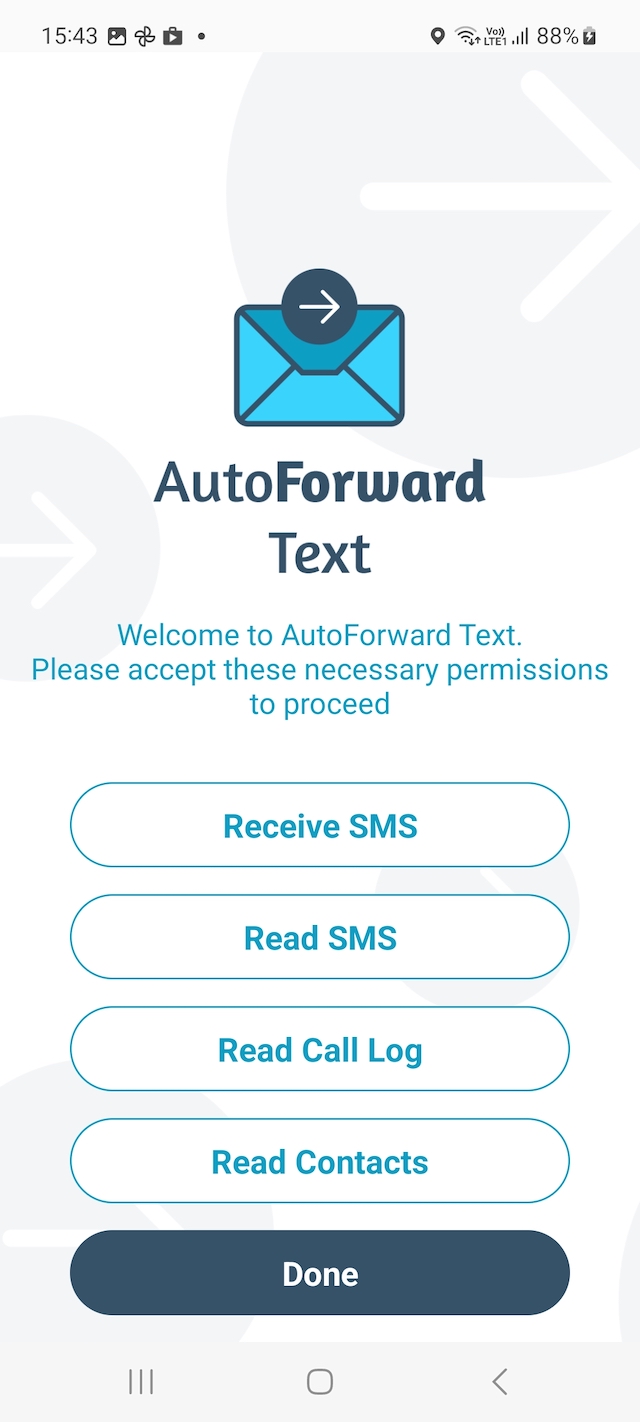 5) Set Up Forwards
After logging in with your account, you are ready to set up forwarding. AutoForward Text app makes it easy to forward messages to multiple email addresses and/or phone numbers. You can also add filters based on keywords or contact numbers to ensure that only relevant messages are forwarded. You can access the configuration options directly from within the app, so there's no need to go to a separate post. Simply navigate to the "Settings" section of the app and select "Forwarding" to get started.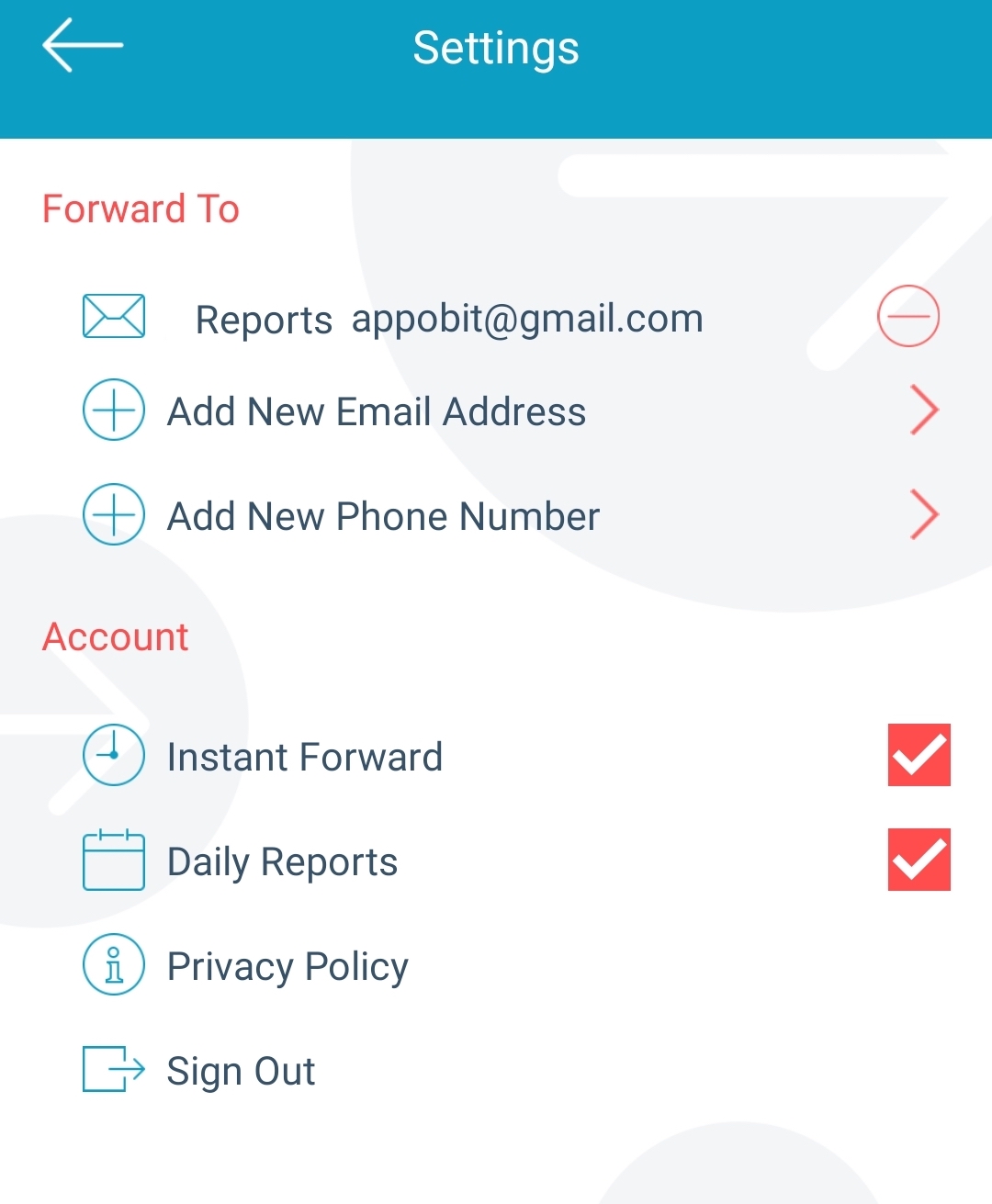 If you encounter any issues during the installation or usage of AutoForward Text, please do not hesitate to contact our support team at support@autoforwardtext.com. Our team is available 24/7 to assist you with any questions or concerns you may have. We are committed to providing you with the best possible experience while using our app, and we appreciate any feedback or suggestions you may have to improve it.
Get AutoForward Text For Android Now.
Download the Android APK directly on your phone and install the app today.
Free Download
Download