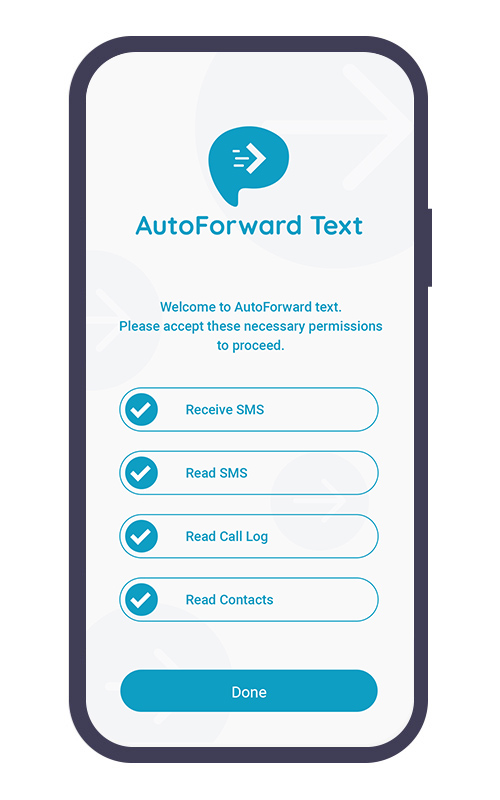 Forward Text Messages
With the AutoForwad Text app, you can automatically forward your text messages to your email or another phone number. This feature is particularly useful for those who are always on the go and need to access their messages from multiple devices or for those who need a backup of their important conversations. No more worrying about missing an important message while away from your phone.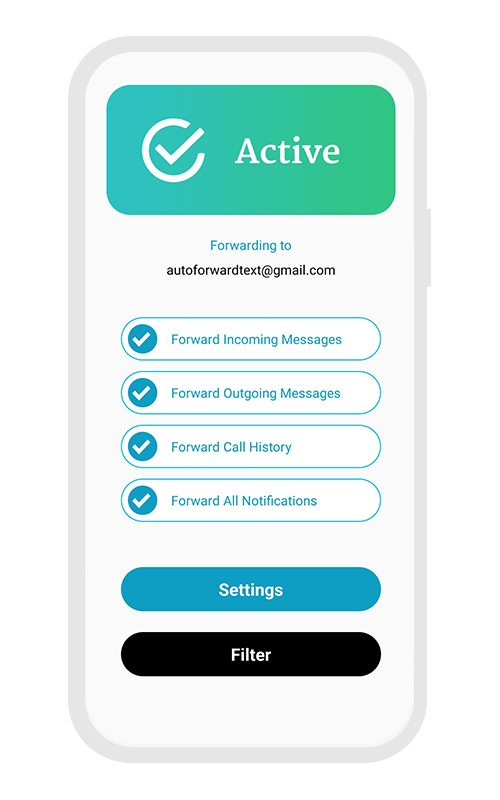 Forward Call Records
The Autoforward Text app allows you to forward your call logs to your email or another phone number. This feature is great for those who need to keep track of their calls for business or personal reasons. It's also helpful for parents who want to monitor their children's phone activity and ensure they are not talking to strangers or engaging in inappropriate behavior.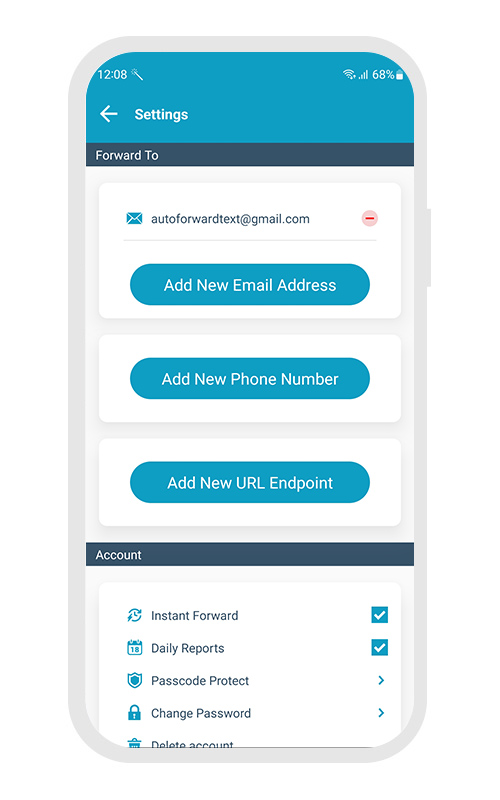 Forward to Email or Another Phone Number
Whether you prefer to receive your messages and call records via email or another phone number, Autoforward Text has got you covered. You can easily set up the app to forward your messages and call logs to the destination of your choice. This feature is especially handy for those who need to stay connected and up-to-date on their communications no matter where they are.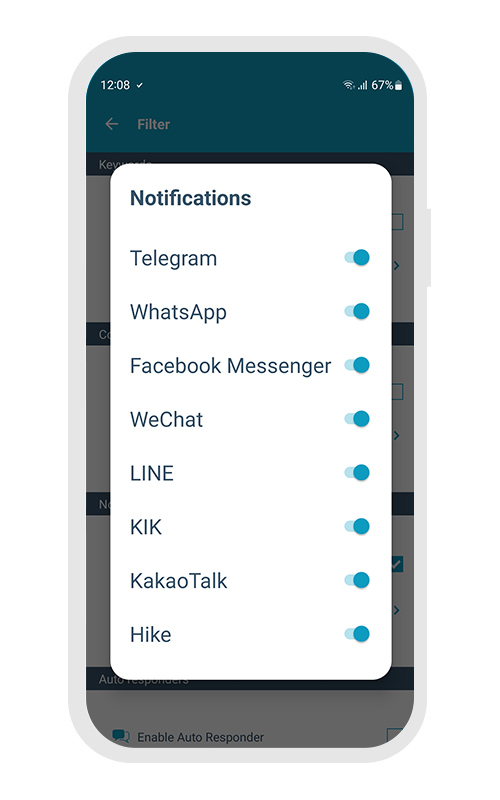 Forward Chat Messages
AutoForward Text offers a unique feature that sets it apart from the rest: the ability to seamlessly forward chat messages from popular messaging apps like WhatsApp, Telegram, Kik, and others directly to your email address. Say goodbye to the hassle of manually saving important chat messages. Access your chat history from any device with email access.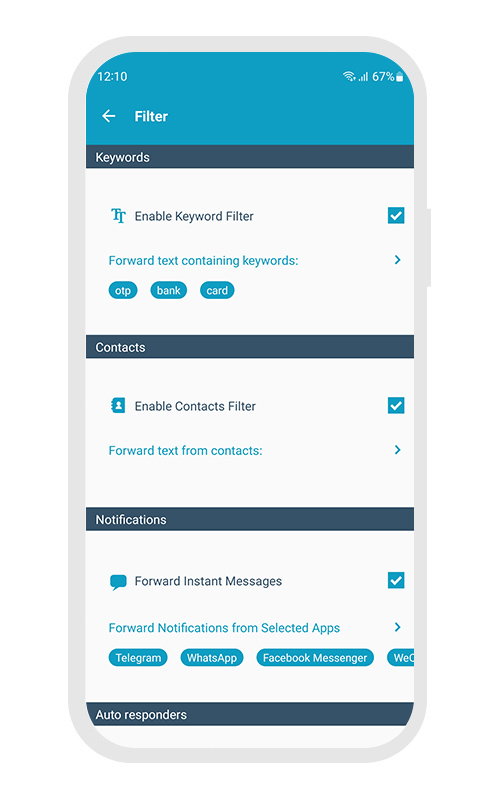 Keyword Filter
The Autoforward Text app allows you to filter your messages based on specific keywords or contacts. This feature is perfect for those who receive a high volume of messages and want to quickly find the ones that matter most. It's also great for parents who want to ensure their children are not engaging in inappropriate conversations or being contacted by unwanted individuals.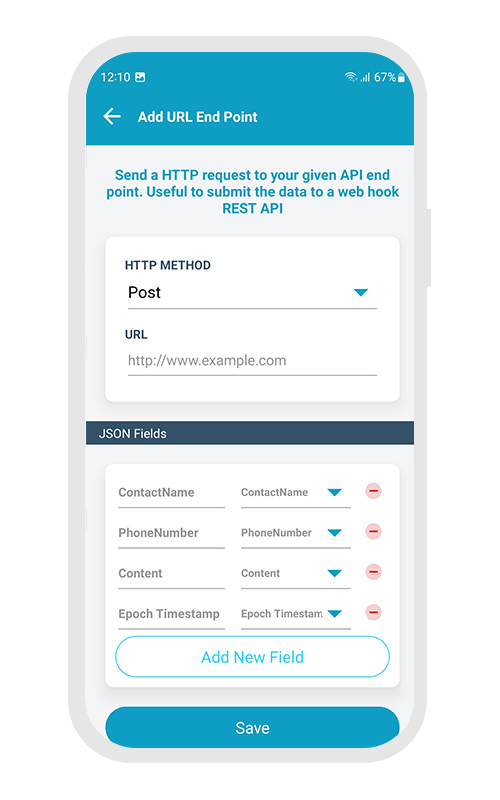 Forward to a URL/API Endpoint
AutoForward Text introduces a cutting-edge feature that takes message forwarding to the next level: the ability to forward all your messages, including SMS and chat messages, directly to URL/API endpoints. This feature allows seamless integration with popular platforms like Slack, MS Teams, or any custom web API. Stay in sync with your team and clients, ensuring you never miss an important message or notification.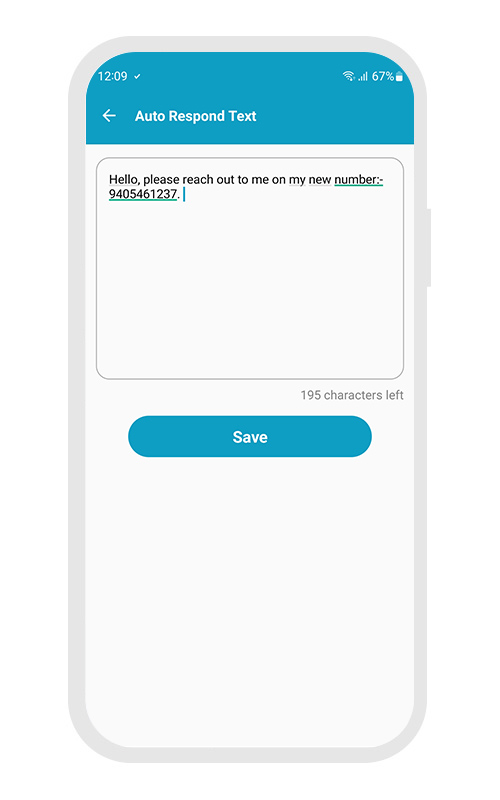 Auto Responder
AutoForward Text introduces the Auto Responder feature, an intelligent solution to manage your old phone number with ease. Now, you can automatically respond to incoming text messages and calls with a personalized message, ensuring that your contacts receive the information they need even when you're unavailable. Whether you're transitioning to a new number or simply need to inform callers of your current status, the Auto Responder keeps you connected effortlessly. Say goodbye to missed messages and hello to seamless communication.
Get AutoForward Text For Android Now.
Download the Android APK directly on your phone and install the app today.
Free Download
Download